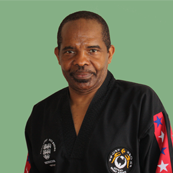 Welcome to Astral Sports Karate Club!
Astral Sports Karate caters for men, women, and children with all degrees of fitness. For those with competitive aspirations or those who just want to learn good solid self defence, Astral Sports Karate is not just the perfect choice, it's the only choice.
Astral Sports Karate Club offers the most effective form of self defence. We combine the ancient system of Karate, with modern boxing to form Sports Kickboxing and Sports Karate.
Here at Astral Sport Karate Club, we believe in providing a safe and enjoyable environment for our students to learn in. Men, women and children are all welcome. We also believe in offering you first class instruction that is why all of our senior instructors have given at least 20 years service, having undergone a full CRB (Police check) and possessing first aid training certificates.
If you are interested in joining Astral Karate as a new student please come along for a free lesson to see if you enjoy it. To arrange your first free lesson contact Bob Taylor at bob.taylor@astralkarate.co.uk or phone 07973 821291.
Best Wishes,
Chief Sensei Bob Taylor
7th Dan